With some of my birthday money, I bought a used Dell SX260 small-form-factor computer to hook up to the TV so we can watch tv/movies on the internet and download movie rentals via Blockbuster.com. It's small enough to put behind the TV and powerful enough to do most things.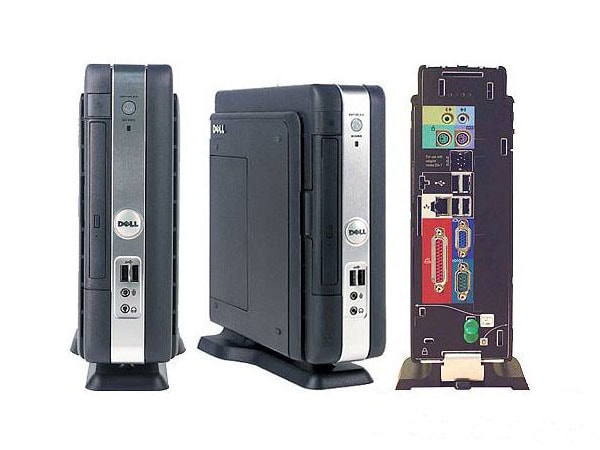 I got it all running yesterday and thought I'd try out a movie. The one free movie that Blockbuster has for rent (you have 30 days to watch it after you download it and 24 hours to watch it after you first start it) is
The Color of Freedom
. It's an amazing movie about Nelson Mandela. If you haven't seen it yet, I highly recommend it. Well I loved some of the things said in the movie and I went in search for Nelson Mandela quotes. I've also been reading
Spotting the Sacred
by Bruce Main, who started the Urban Promise private school in Camden, NJ and I found some great quotes in there also. Here is my list of recently read great quotes:
"Education is the most powerful weapon which you can use to change the world." - Nelson Mandela
"We must use time wisely and forever realize that the time is always ripe to do right." - Nelson Mandela
"There is no passion to be found playing small - in settling for a life that is less than the one you are capable of living." - Nelson Mandela
"For to be free is not merely to cast off one's chains, but to live in a way that respects and enhances the freedom of others." - Nelson Mandela
"It is said that no-one truly knows a nation until one has been inside its jails. A nation should not be judged by how it treats its highest citizens, but its lowest ones." - Nelson Mandela
"There is nothing like returning to a place that remains unchanged to find the ways in which you yourself have altered." - Nelson Mandela
"We need to exert ourselves that much more, and break out of the vicious cycle of dependence imposed on us by the financially powerful: those in command of immense market power and those who dare to fashion the world in their own image." - Nelson Mandela
"I have long been fascinated with the domestic nature of Jesus' spirituality. Time and time again in the Gospels, Jesus embraces the most ordinary of circumstances and places, finding within them rich sources of spiritual meaning ... Jesus spends the largest part of his time in the most everyday settings - homes, neighborhoods, and marketplaces - identifying and responding to the presence of God." - Simon Carey Holt
"Books and articles have been important in my search for God, but it has been the interruptions to my everyday life that have most revealed to me the divine mystery of which I am a part." - Henri Nouwen
"Therefore we do not lose heart. Though outwardly we are wasting away, yet inwardly we are being renewed day by day. For our light and momentary troubles are achieving for us an eternal glory that far outweighs them all. So we fix our eyes not on what is seen, but on what is unseen. For what is seen is temporary, but what is unseen is eternal." - Paul, 2 Corinthians 4:16-18
"Adults need children in their lives to keep their imagination fresh and their hearts young and to make the future a reality for which they are willing to work." - Margaret Mead
"Everybody can be great. Because anybody can serve. You don't have to have a college degree to serve. You don't have to know about Plato and Aristotle to serve. You don't have to know Einstein's Theory of Relativity to serve. You don't have to know the second theory of thermodynamics to serve. You only need a heart full of grace. A soul generated by love." - Dr. Martin Luther King Jr.

"Preach the gospel always. If necessary, use words." - Saint Francis of Assisi
"Those who, in the biblical phrase, would save their lives - that is, those who want to get along, who don't want commitments, who don't want to get into problems, who want to stay outside of a situation that demands involvement of all of us - they will lose their lives. What a terrible thing to have lived quite comfortably, with no suffering, not getting involved in problems, quite tranquil, quite settled, with good connections politically, economically, socially - lacking nothing, having everything. To what good? They will lose their lives." - Oscar Romero
Alright, I want to get back to reading my book now.
peace,
-jas ... (c: